Trinidad and Tobago's removal from the FATF's 'grey list'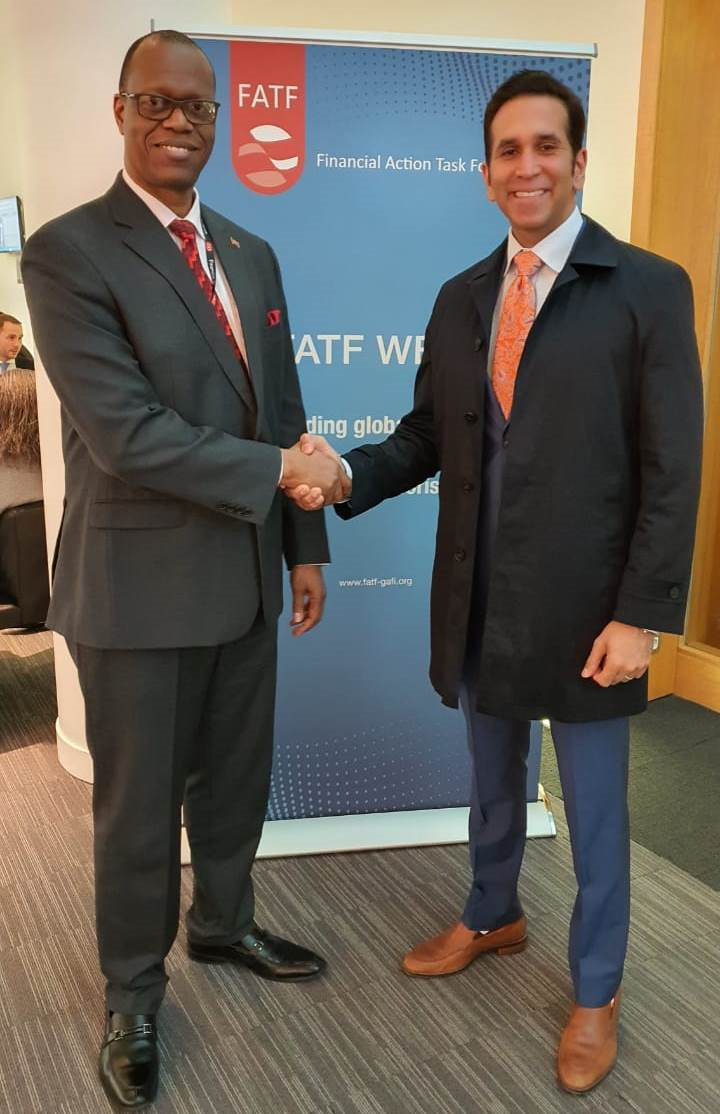 The CFATF Chairman, Lt. Col. Edward H. Croft and the Hon. Faris Al-Rawi, MP, Attorney General and Minister of Legal Affairs of Trinidad and Tobago
The CFATF is pleased to announce and congratulate Trinidad and Tobago on their removal on February 20, 2020 from the FATF's compliance document often externally referred to as the 'grey list' (previously called "Improving Global AML/CFT Compliance: On-going Process").
This achievement comes after Trinidad and Tobago addressed the identified strategic deficiencies from its Mutual Evaluation Report (MER).
Trinidad and Tobago will continue to be monitored by the CFATF in the Mutual Evaluation Follow-Up Process.
The CFATF Chairman, Lt. Col. Edward H. Croft, Director of the Office of National Drug and Money Laundering Control Policy (ONDCP) of Antigua and Barbuda, also extended congratulations to Trinidad and Tobago and the Hon. Faris Al-Rawi, MP, Attorney General and Minister of Legal Affairs of Trinidad and Tobago, who led the country to being the first in the CFATF to be removed from the 'grey' list.
See link for further information: http://www.fatf-gafi.org/publications/high-risk-and-other-monitored-jurisdictions/documents/increased-monitoring-february-2020.html