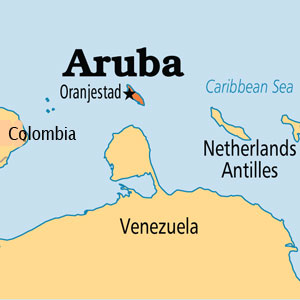 Aruba exits FATF follow-up process
In 2009, Aruba's anti-money laundering/countering the financing of terrorism (AML/CFT) system was subject to a mutual evaluation by the Financial Action Task Force (FATF). The mutual evaluation report (MER) was adopted by the FATF in October 2009. The MER showed a low level of compliance with the FATF Recommendations. In view hereof, Aruba was placed in the enhanced and, subsequently, in the regular follow-up process.

Since 2009 a complete overhaul of Aruba's AML/CFT system has taken place. Significant resources were allocated by the government and other stakeholders involved, as well as by the financial sector, to strengthen the AML/CFT framework.

On February 12, 2014, the FATF Plenary acknowledged that Aruba had made significant progress in addressing the deficiencies identified in the 2009 MER. It concluded that Aruba is now largely compliant with the FATF Core and Key Recommendations and, thus, can exit the regular follow-up process. The report prepared by the FATF, based on Aruba's 8th follow-up report, contains a detailed description and analysis of the actions taken by Aruba since the MER of October 2009. This report can be found on the website of the FATF: http://www.fatf-gafi.org/topics/mutualevaluations/documents/fur-aruba-2014.html.


About the FATF
The FATF is an independent inter-governmental body established in 1989. The FATF currently has 36 members (34 member countries, as well as the European Commission and the Gulf Co-operation Council). The FATF develops and promotes policies to protect the global financial system against money laundering, terrorist financing and the financing of proliferation of weapons of mass destruction. The FATF Recommendations are recognized as the global AML/CFT standards. The FATF conducts mutual evaluations to assess its member countries' levels of implementation of the FATF Recommendations.
Source: Central Bank of Aruba. http://www.cbaruba.org