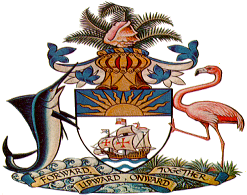 Press Release
BAHAMAS Update – Office of the Attorney General
18th December 2020

Bahamas delisted from Financial Action Task Force's Grey-­‐List 
of
"Jurisdictions under Increased Monitoring"
The Financial Action Task Force (FATF) Secretariat on its website today advised via a Press Release, attached to the Grey List on "Jurisdictions under Increased Monitoring", that The Bahamas has now been delisted from said list. This decision follows the final assessment and recommendations of the International Cooperation Review Group (ICRG) of the Americas, resulting from an onsite visit to The Bahamas between the 10th and 11th November 2020.
The FATF congratulated The Bahamas for the "significant progress" it has made in improving its AML/CFT/CFP regime. FATF's Press Release noted that
"The Bahamas has strengthened the effectiveness of its AML/CFT system and addressed related technical deficiencies to meet the commitments in its action plan and remedy the strategic deficiencies identified by the FATF in October 2018".
"The FATF now delists The Bahamas from the list of Jurisdictions under Increased Monitoring. The Bahamas is therefore no longer subject to the FATF's increased monitoring process. The Bahamas will continue to work with CFATF to improve further its AML/CFT regime."
We wish to acknowledge and thank the tremendous dedication and commitment of the Attorney General – the Hon. Carl W. Bethel QC; the National Identified Risk Framework Coordinator, Dr. Cassandra Nottage; the IRF Steering Committee Members; and all private sector stakeholders for this most desired conclusion to FATF ICRG Bahamas' Onsite Review.
We also wish to thank the FATF ICRG Joint Group of the Americas onsite team along with the FATF Secretariat and the Secretariat of the Caribbean Financial Action Task Force (CFATF) for making the onsite review possible.