Montserrat's FSC and CFATF Workshop 2013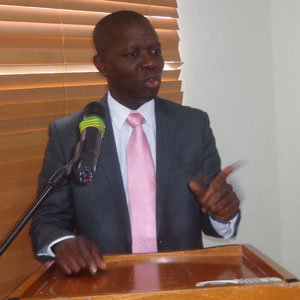 The Financial Services Commission (FSC) of Montserrat held an AML/CFT workshop for its service providers on Wednesday July 17, 2013. This event, which was well attended by over 40 representatives of the island's financial institutions and DNFBPs, was graced with the distinguished presence of His Excellency, The Governor, Mr. Adrian Davis and The Honourable Premier, Mr. Reuben Meade, who both spoke on the importance of Montserrat's continued adherence to the international AML/CFT Standards. In this context, strong reference was made to the G-7's commitment, which was espoused by the UK's Chancellor of the Exchequer, The Rt Honourable George Osborne, MPs, at that organisation's meeting in May 2013, to improve the international corporate tax rules, including better global reporting to tax authorities in both the developed and developing world.

Mr. Jefferson CLARKE, the law enforcement advisor to the CFATF Secretariat, participated at this workshop as part of a joint effort between the FSC and the CFATF. This collaboration is actually part of a larger effort on the part of the CFATF to assist all its Members in coming up to speed with the new requirements of the FATF 2012 Recommendations. Mr. Clarke's presentations, which were carried live on ZJB Radio 'The Spirit of Montserrat' were therefore focused on the key changes brought about by these new FATF Standards and the inevitable impact they will have on all CFATF Members.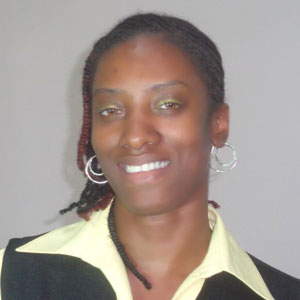 Two (2) excerpts from his presentations, the first, addressing the need for Montserrat to conduct a national risk assessment as part of its new AML/CFT strategy, can be heard here <Listen to Audio> whilst the other, which focused on the new beneficial ownership requirements, can be heard here < Listen to Audio>. Mr. Clarke also addressed some of the current international and regional AML/CFT initiatives and currency transactions and suspicious transactions reporting, in the context of the expanded role of the FIU, vis-á-vis the new FATF Standards.

The immediate feedback from this workshop has so far been very positive and Ms. Deslyne Plato from the Bank of Montserrat lamented that "I appreciated the fact that the workshop was held in Montserrat and I was able to participate. I have attended similar workshops overseas on the FATF 40 Recommendations but in my view the explanations were never as explicit as in this workshop. I now have a better understanding of the FATF 40 Recommendations and can relate them more to Montserrat's AML/CFT infrastructure".