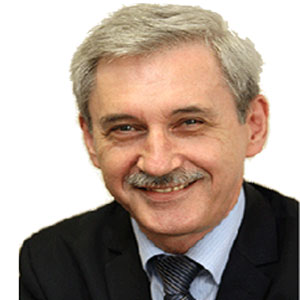 "At this meeting, I am able to state without a doubt that CFATF should now be perceived as one of the best in its class"

This was the accolade bestowed upon the CFATF by FATF President Vladimir Nechaev at the Opening Ceremony of the CFATF Thirty Eight Plenary Meeting which was held in Freeport, The Bahamas on Wednesday 20th November 2013.   

The setting, Grand Bahama, one of the 700 breath taking islands sprinkled over miles of ocean which boasts the clearest water on the planet and where the locals quite proudly and with alacrity confirm, It's better in The Bahamas" seemed apt for this unique compliment.

As the first of the FATF Style Regional Bodies (FSRBs) the CFATF has a unique and unchallenged place in the global Anti-Money Laundering and Combating the Financing of Terrorism (AML/CFT) firmament.

The CFATF is almost as old as the FATF itself.
Just one year after it started operating in 1989, the FATF assiduously encouraged the Caribbean Basin Region to take up the challenge of spreading the FATF's anti money laundering message to all corners of the globe.

And the CFATF responded with enthusiasm to the challenge. Preparatory discussions were held in Aruba in June 1990 under the auspices of the Caribbean Drug Money Laundering Conference

The first CFATF meeting was held during May 1992 in Kingston, Jamaica, when the CFATF membership which included English, Spanish and Dutch speaking countries, endorsed the FATF 40 Recommendations and the Vienna Convention. In March 1996, the CFATF agreed on the extension of membership to Central American Governments and to Haiti in 1999 and to Guyana, Honduras and Guatemala in October 2002 and El Salvador in October 2003 in keeping with the mandate of the Council of Ministers to undertake outreach to Central America.  

During July 12-19 1999, within month of assuming office, Executive Director Calvin Wilson with missionary zeal, took up the invitation from the United Kingdom Foreign and Commonwealth Office and the Commonwealth Secretariat Team and traveled to Dar es Saalam to share CFATF experiences and documents for the establishment of the Eastern and Southern Africa Anti Money Laundering Group (ESAAMLG).

ESAAMLG was formally launched during August 26-27 1999 in Windhoek, Namibia and Executive Director Wilson attended.

Nearer home in 2002, Executive Director Wilson on the margins of various FATF Plenary Meetings, discussed CFATF experiences and shared CFATF documents with Mr. Fernando Rosado, Spain, which contributed to the establishment of the Financial Action Task Force of South America, GAFISUD. Mr. Fernando Rosado was GAFISUD's first Executive Secretary.

In another way, although maybe not for the best of reasons, namely a high level of arrears in annual membership contributions which was impeding the proper functioning of the organisation, the CFATF stands unique in global AML/CFT network.

In May 2010, the CFATF initiated a full blown process of introspection, reflection and reform which remains unprecedented amongst the FATF and FATF Style Regional Bodies.

This unparalleled and at times painful exercise reflected a mature organization which was sufficiently confident to acknowledge its shortcomings and set a bold course for institutional change.

In true FATF style, the CFATF laid bare it's Action Plan for reform in a peer review setting and was assisted and encouraged by its colleagues at the FATF Secretariat, Asia Pacific Group, the Organisation for Economic Co-operation and Development, ESAAMLG and other FSRBs.    

The reform process was swift and successful.

FATF President Mr. Giancarlo Del Bufalo in November 2011, congratulated the CFATF on "the work it had undertaken to improve its performance which were seen as good steps in the right direction and the foundation for a better and stronger organization".

Similarly in November 2012, FATF President Mr. Bjorn Aamo "congratulated the CFATF for results which will not only be of benefit to the global AML/CFT network but which will also benefit CFATF Members the most. He noted that the CFATF had come a long way and should be able and proud to market our achievements in this area to other parts of the world"

And in November 2013, FATF President Mr. Vladimir Nechaev noted that "The FATF should be able to take into account the work that the CFATF is undertaking to increase the level of compliance of its members through the CFATF International Cooperation Review Group (ICRG). "The CFATF ICRG is a good example for other FATF Style Regional Bodies to follow."

FATF President Mr. Vladimir Nechaev's assessment that "the CFATF should now be perceived as one of the best in its class" should be viewed within the context of the unprecedented access and insight that he, as well as President Mr. Giancarlo Del Bufalo and President Mr. Bjorn Aamo, have and would have had, as Presidents of the FATF as standard setter and protector of the FATF brand.

The CFATF process of introspection, reflection and reform is commended to our colleagues in the global AML/CFT network and is being used by the FATF as standard setter to encourage positive action for change within the FSRB community.

In many other important ways the CFATF has been leading the way within the global AML/CFT family.

One pioneering was launched on Friday 18th October 2002 on the margins of the CFATF October 2002 Ministerial Meeting when former CFATF Chairman Alfred Sears, The Bahamas,  authorized exploratory steps for a mechanism to resolve difficulties being experienced due to the lack of prompt and effective responses to requests for judicial and regulatory co-operation. These steps were initially taken, through a meeting on International Co-operation Co-ordination, which was arranged between CFATF Members and some of their FATF counterparts.

Delegates included officials from Attorneys General Chambers, regulatory and supervisory departments, Financial Intelligence Units (FIUs) and other law enforcement agencies.  The meeting was an attempt to identify and explore avenues to eradicate practices which were proving inimical to the expeditious handling of requests for judicial, regulatory and law enforcement assistance between CFATF Member countries and their international partners.

That first step led to a meeting on October 20th, 2003, to assess whether there was support to establish a regular Forum of FIU's for CFATF member states. During the CFATF Thirty Eight November 2013 Plenary Meeting in The Bahamas, the CFATF held its nineteenth  Heads of FIUs Forum when fifteen Memoranda of Understanding were signed between CFATF Members.

Following the CFATF lead, EGMONT and the FATF are discussing the establishment of a similar Heads of FIUs Forum for FATF Members.

The CFATF would be proud to continue sharing its experiences for the benefit of the growth and development of the global AML/CFT community.

Another idea which was ahead of its time, was the thrust for the establishment of a Compliance Officers Association of the Caribbean Basin Region which was part of the Chairman's Work Programme for 2002-2003, when the Commonwealth of The Bahamas first held the CFATF Chair.

Initial steps were taken towards making this idea a reality, through the organizing of a Conference for Caribbean Basin Compliance Officers at the Atlantis Hotel, Nassau in October 2002.

The Caribbean Regional Compliance Association is now a reality, with national Compliance Associations operating in eight CFATF Members Countries with the Bahamas Compliance Officers Association (BACO) leading the way.

Additionally, in 2000 with the approval of the Council of Ministers, the CFATF launched the first Compliance Conference for fee paying participants principally from the private sector but also open to public sector officials. This was in keeping with the CFATF's remit to build capacity in the region even though the commercial aspect was not the norm for the times.

With the full support of Trinidad and Tobago, Barbados and Virgin Islands, these Compliance Conferences in 2013, a sterling example of self- help measures, continue to be a source of considerable revenue for the CFATF.

This move is of critical importance at this stage, given the ongoing effects of the global economic and financial crisis, which continues to impact the availability of resources from the international donor community.

FATF President's Nechaev's commendation is a boost to the Caribbean Basin Region and undoubtedly will spur the CFATF on to even more pioneering initiatives.  

Read More for President's Nechaev's Special Address:   Successful Reform of the Caribbean Financial Action Task Force