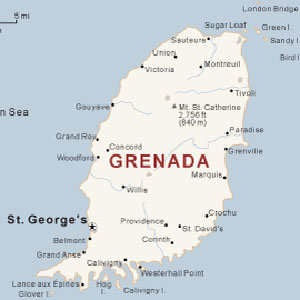 The November 2014 Plenary recognised that Grenada had made significant progress in addressing the deficiencies identified in their 2009 Mutual Evaluation Report and therefore could exit the follow-up process.

Grenada achieved a satisfactory level of compliance, essentially equivalent to at least an LC in Core and Key Recommendations 1, 5, 13, 23, 35, Special Recommendations I, II, III, IV and V. In addition, progress has been made in the implementation of other Recommendations such as Recommendations: 6, 7, 8, 9, 11, 12, 14, 15, 16, 17, 18, 19, 20, 21, 22, 24, 25, 30, 31, 32, 33, 34, and Special Recommendations VI, VII, VIII and IX.

Grenada 10th Follow-Up Report, which was presented at the November 2014 Plenary contains a detailed description and analysis of the actions taken by Grenada to rectify the deficiencies identified in respect of the Core and Key Recommendations rated PC or NC and other Recommendations, in the 2009 Mutual Evaluation Report.