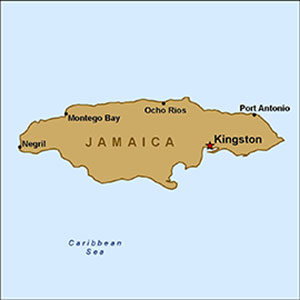 The CFATF held its XL Plenary in San Salvador, El Salvador during the week of November 23-28, 2014, during which time four (4) Member countries exited the Third Round Follow-Up Process, completing all their reporting requirements, while one (1) Member country exited the CFATF ICRG monitoring process.

JURISDICTIONS EXITING THE FOLLOW-UP PROCESS

The November 2014 Plenary recognised that Jamaica had made significant progress in addressing the deficiencies identified in their 2005 Mutual Evaluation Report and therefore could exit the follow-up process.
Jamaica has addressed the deficiencies noted in the Core and Key Recommendations rated PC/NC (R. 1, 5, 10, 13, SR. IV and 40) to a level that is comparable to at least an LC.

Jamaica has also made progress in addressing the deficiencies in its non-Core and Key Recommendations that were rated PC/NC to the extent that the remaining outstanding
Recommendations are all at a substantial level of compliance.

Jamaica 11th Follow-Up Report, which was presented at the November 2014 Plenary contains a detailed description and analysis of the actions taken by Jamaica to rectify the deficiencies identified in respect of the Core and Key Recommendations rated PC or NC as well as a summary of progress in other Recommendations, in the 2005 Mutual Evaluation Report.